Ever dream of being authentically you?
And doing what YOU want to do most of the time?
A life in which you experience more freedom and adventure?
More joy and better relationships?
More abundance?
It doesn't have to be a dream.
This life is ready and waiting for you to create it.
You have tremendous potential inside of you. You just have to unleash it.
Are you ready?
The truth is that you are born with incredible gifts.
You have tremendous potential inside of you.
However, at some point, you stopped tapping into it. Can you remember when that happened?
Perhaps you experienced a few disappointments and decided to give up on your dreams.
Perhaps you prioritized your children and forgot about your own needs and wants.
Maybe it just feels too scary to go after your dreams or lack confidence, and it feels safer to continue your life as it is.
Consciously, you may not even realize that this is happening.
But suddenly you find yourself wearing the same clothes all the time.
Many of the people you socialize with no longer inspire you.
You make little effort to explore new places or start new projects.
Life has become very predictable.
Imagine for a moment…..
How would it feel to experience life with more intention?
To actively pursue the life you secretly desire to have?
A life in which you experience more joy, more love, a clear purpose and a sense of pride and accomplishment?
Where you'll meet interesting people and build new connections?
Perhaps start a new business or finally get the position you always wanted?
Or maybe you want to explore more, travel abroad, and get many new experiences?
Maybe you want to be that woman who can walk into any room with confidence and a unique sense of style?
Or finally, get that house by the sea you've always dreamed of.
Whatever it is that you want, it's possible for you to create it. You're never too old, and it's never too late.
You just have to start believing in yourself and your potential again.
But how do you do that?
How do you even get started?
This is where the True Potential Academy can help.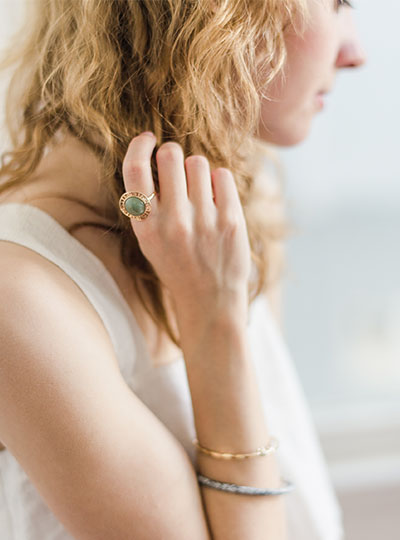 We'll take you through a 4 step process that uncovers your potential and gets you into action.
1. You'll become aware of what you want to create for yourself and why you haven't created it yet
2. Set a clear intention and use our tools to believe in yourself
3. You'll learn how to take impactful action consistently.
4. You'll learn how to grow & get more confident and resilient with each action you take.
In the process, you'll become a woman who
Believes in herself
Takes action
Gets results
Has more energy and more fun
Lives life with gusto
Looks amazing
I would recommend this program because Sylvia is a great communicator. She explains everything clearly and the course material is structured in a logical way. Even more importantly, perhaps, she is highly committed to her clients. I was very impressed with the effort she put into unraveling what was really bothering people during the coaching calls. - Liz
I discovered these tools through my own True Potential journey.
I'm Sylva, founder of the True Potential Academy and popular online style & fashion magazine 40plusstyle.com
As often happens, my wake-up call came at my lowest point. After a particularly bad day at work, I promised myself never to work for someone else again.
But as soon as I made that promise, many doubts came up:
How will I make a living?
What can I possibly do?
I have nothing to offer...
I'm not brave enough...
Not smart enough...
Not pretty enough...
It wasn't exactly the easiest period of my life.
During this time, I got introduced to introspective work, and I started realizing that all these sentences were just thoughts in my head.
If I continued believing them, I would prove them to be true. It was time for a complete mind shift.
I started applying a process that morphed into what I now call the True Potential Formula.
it enabled me to believe in myself.
I started to take action that had impact.
Launched my first business....
and showed up in the world in much bigger ways.
 I created an online fashion magazine (40+style) that to date has reached more than 50 million women.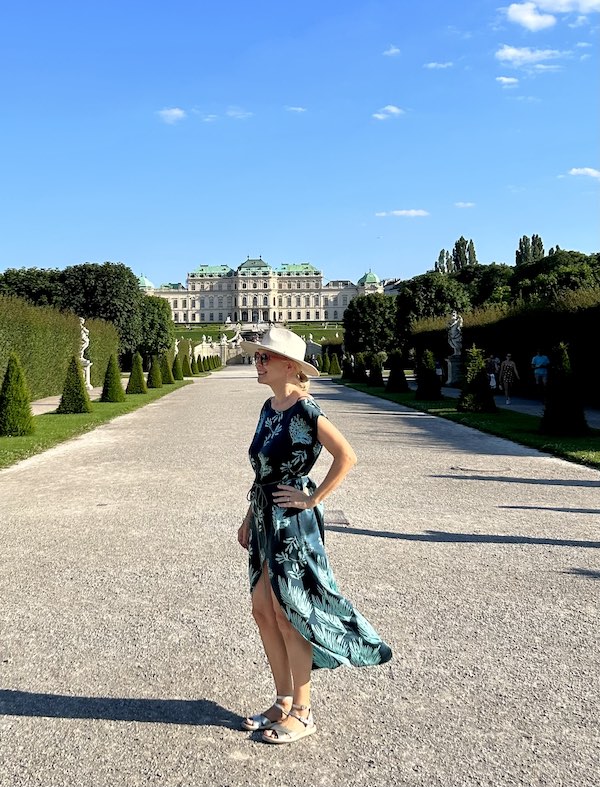 Some other exciting things started to happen:
I earned many times over what I had ever earned in any job.
I could do my work from anywhere in the world.
I lived in 7 countries and traveled to 65 more.
I met incredible women from all around the world.
I was able to be there for my son who now studies in Australia.
I accepted myself for who I am.
I completed several certifications and trainings to improve my skills.
My journey towards my true potential is far from over. I'll be forever growing and learning and I would love for you to join me.
This is a brilliant program, so clear and well organized and extremely practical. I'd recommend this program to any woman who is struggling with self-confidence, making decisions, and feels stuck in their lives. 
What are you capable of?
What will you create if you believe in yourself?
What would you do if you could shut down that pesky negative voice in your head that sabotages your potential?
How will you show up when you feel truly confident, knowing you are enough?
How will you present yourself when you realize that you are unique and beautiful no matter how old you are or what your body size is.
How will you be truly present for this moment and embrace life in all its joy and challenges?
That's what we aim to discover in the True Potential Academy.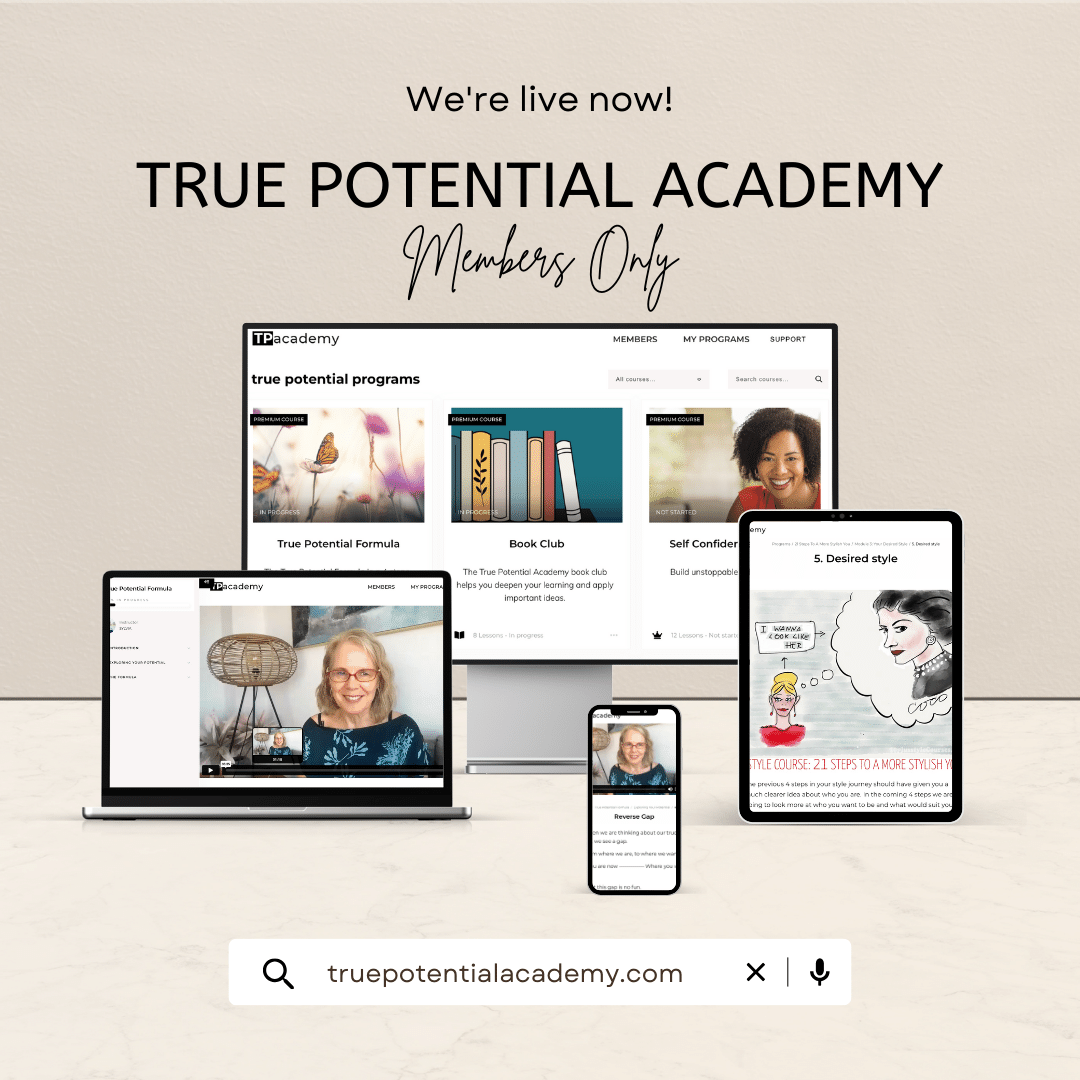 The True Potential Academy is where you will learn how to become a woman who taps into her true potential.
Inside the academy you will
Discover your deepest desires and what you truly want. This doesn't have to be about achievement. It can simply be a more adventurous life. To be more present. Say NO more often and do what YOU really want to do. Or pursue that big audacious goal. It's about doing what feels authentic to you so you can live a life of integrity and joy.
Nurture a deep love & trust for yourself and others. Our potential is often squashed by self-doubt. You will learn how to deeply love yourself for who you are and have self-compassion when you make mistakes. You will learn to trust yourself and do what you say you will do. And you will learn how to love and respect others. With those elements in place, you will create a new identity of a loving person and will be unstoppable to build the life you want, which includes amazing relationships and connection.
Create a life of independence & freedom
Freedom is about so much more than the freedom to travel. It's the ability to make your own choices. To take care of yourself no matter what and to know that you can earn your own living. Freedom is also the knowledge that you are resilient and able to cope with whatever life throws at you.
Be present for your life with style, elegance and joy
If you pursue your goals and feel miserable while doing it, what is the point? That's why we also embrace elegance and style. You want to be present for your life. You want to surrounds yourself with beauty and you want to go after your goals in an elegant way.
The True Potential Academy will help you live your life in a more purposeful and elegant way.
Sylvia helped me become more confident in my business. Before hiring her, I was unsure of what to focus on and was playing small. With Sylvia's support, I started setting bigger goals and taking bolder action. Her guidance gave me the courage to try new things and take chances that have paid off in a big way. I'm so happy I worked with Sylvia. She made a real difference in the way I run my business. - Elysha Lenkin
Awareness
You get clear on what you want and what you need to do to get it
Intention
You set a strong intention that helps you take action. 
Action
You learn how to take impactful action consistently.
Results
You focus on getting results and how to move forward from any outcome.
Programs that help you grow
Our programs are designed to help you grow and accomplish your goal.
You may want to create a life with more freedom, find a new friend, increase your revenue, find your signature style or get rid of any bad habits.
No matter what your goal is, you need to believe in yourself. 
And you need a proven method that will make your dream a reality.
The True Potential Formula is our signature program that will teach you how to decide on a goal and make it happen.
You'll learn how to take impactful action that will get results....
and how to stay on track when things don't go your way (as will inevitably happen)...
so you become the beautiful and purposeful woman who taps into her true potential.
Coaching & Support
You are not going through the journey towards your true potential alone.
There will be a coaching and Q&A session each month where you can get personally coached by Sylvia in a group setting on any challenges you experience.
Sylvia is a certified coach who can help with issues relating to relationships, staying present, style, business advancement, career or any other topics. These calls are recorded and can be watched at a time that is convenient to you.
The True Potential Bookclub
Some of the most brilliant minds have shared their best ideas in books. They are an invaluable resource to step into your true potential. That is why we also invite you to the True Potential book club.
Each month we choose a new book that has made a significant impact in Sylvia's true potential journey and is relevant to that month's topic.
We will share the key learnings and discuss the major lessons of this book in a monthly online gathering.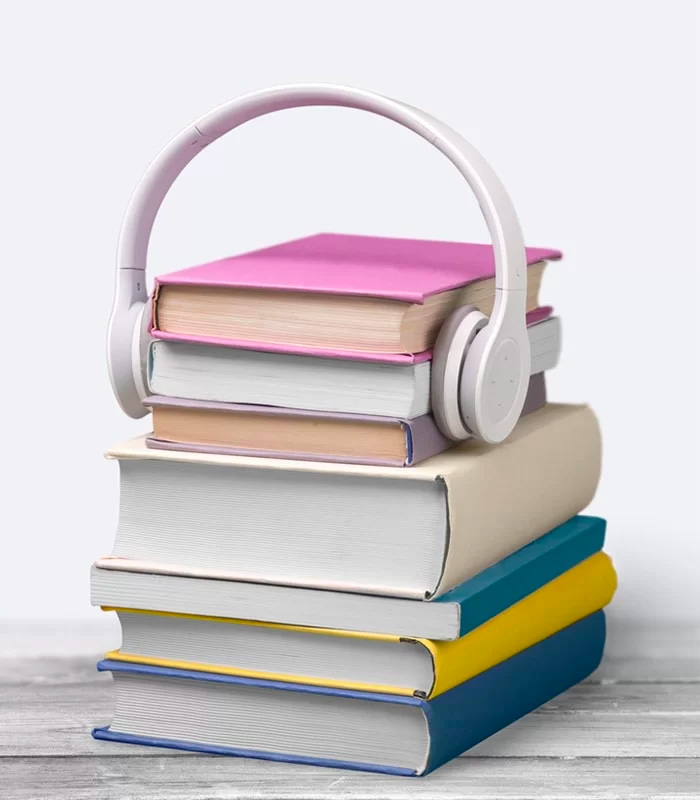 An insider look
Ever wonder what it's like to run an online business and travel as much as Sylvia does? TPA members will get the inside scoop.
In the insider look section, Sylvia will open up about her own true potential journey.
She will share her triumphs and her struggles in a monthly video and will take you with her on her travels.
Style yourself confident

Learn the best style tips and discover how you can look amazing no matter your age or body size.
Stop overwhelm & Get it done!

Discover how to get your time back and get a LOT done. Learn how to take consistent action with our simple system.
Start your side-gig

Sometimes a new challenge or project is just what you need to tap into your fullest potential. I'll show you how.
Ask Sylvia
Have any questions or want to get coached in between coaching sessions, this is the place to ask. Browse through questions already answered or get your question answered.
The longer you stay a member the more programs you get access to...
(In addition to new live programs that will be added in the academy) 
Month 1
True Potential Formula
21 Steps to a More Stylish You
 Month 2
Silhouette and the golden ratio
Makeup & Grooming
Month 3
Get It Done Formula
Advanced Color
Month 4
Self Confidence Formula
Accessorize Like A Pro

Month 5
Strong Connections

Month 6
Declutter Like A Pro

Month 10
Process Feelings
Yearly members have benefits... 
Yearly members will get immediate access to all programs immediately Plus.....
Annual bonus 1
Lose 10 pounds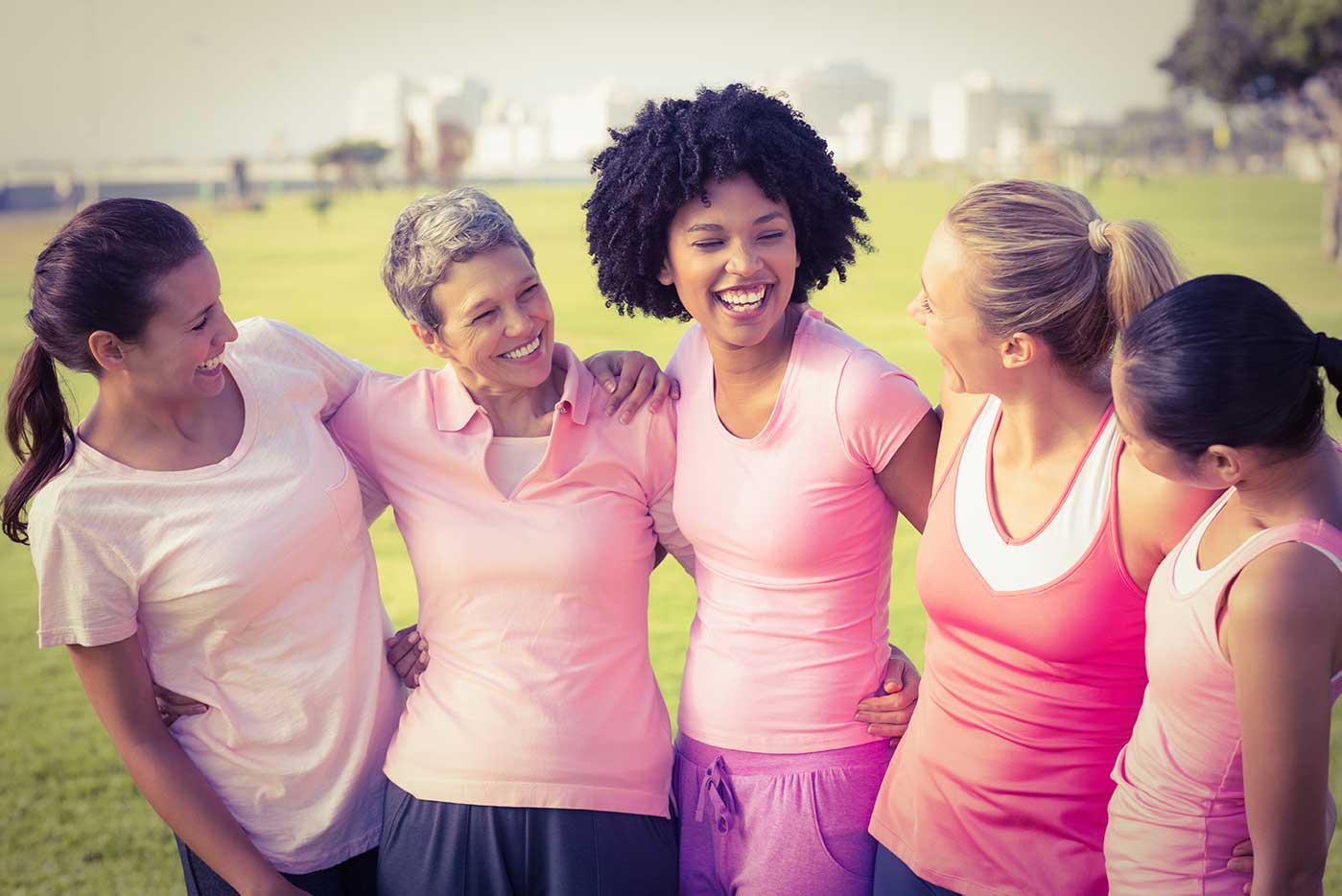 Annual bonus 2
Your money potential
I had all this weight and I tried and tried on my own. I've tried other programs without success. I'm not sure how I discovered your program but I'm so glad I did because you had the science behind it, the psychology, the useful tips and it just all worked for me. I'm so grateful. - Jane
Before being part of the academy. I wasn't really actioning any steps towards developing my business. I was just sitting back and waiting for everything to fall into place. Now I take impactful action and got my first client. I recommend the academy for people who are a bit stuck and not taking the next step. Also for people wanting a new adventure, want support or anyone who needs a boost in self-confidence.
21 Steps is a wonderful course. There is so much good material. 21 steps helped me better understand all the elements that went make up style. The assignments for each section were very helpful in thinking through what works for you as an individual. 21 steps has enabled me to be a more "conscious" dresser. The art of personal adornment should not be something we hate or dread, it should be fun. This course was fun. - Vickie Hutcheson
The programme met my expectations and even surpassed them in some instances as I never imagined that I could get so many ahas from listening to others stories. Even though I was unable to be live on some of the calls, watching others be coached was hugely beneficial. - Lyn
Most affordable
$97
Get access for 1 month.
Renews each month / cancel any time
True Potential Formula
1 monthly group coaching call with Sylvia
Monthly Book Club gathering
Monthly Insider Look
Ask Sylvia
Best Value
$997
Get access for one year
Renews each year / cancel any time
Save $197
Everything from monthly
Immediate access to all programs
Your money potential
Lose 10 pounds
I have got clear around what thoughts have been holding me back and the reason for my lack of results. I have been able to move towards my goal and it now is within reach. - Maria
The academy gave me the opportunity to sit with myself, explore my inner fears and concerns, develop a deeper understanding of them, get more acquainted with their nature, and come up with potential strategies to effectively deal with them, or as Sylvia calls it, learning to self-coach. - Mara
All it takes is one decision to invest in yourself
Decide to:
Live your life with more purpose
Discover what you're truly capable of
Embrace the beautiful, stylish woman that you are
Learn how to focus on what really matters
Get the community and support to make it all happen.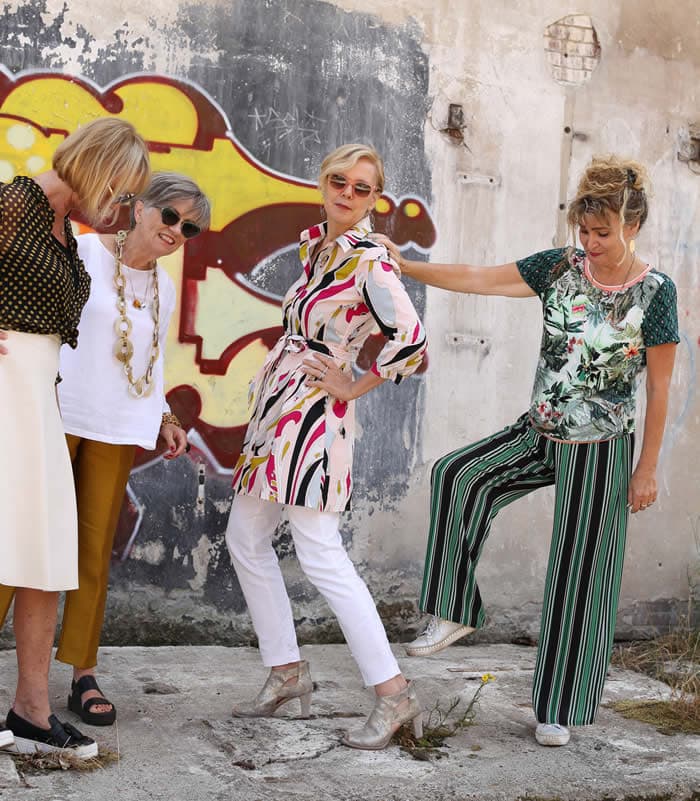 You may be able to achieve this on your own, but it will be so much easier and fun to do it with the support of the academy.
This is especially true if you have been procrastinating on your dreams.
If you're waiting for your children to leave home...
If you think that you're too old to go after what you want.....
If you think that there's not enough time in the day to fit in anything new....
If you think that life can't possibly get better for you...
If that's you, it's time to make a change. Your time is NOW!
My biggest AHA moment is that I can take any obstacle and turn it into a strategy to achieve my goal. I know that I will be able to apply these strategies in many different situations. - Vivian
Frequently Asked Questions
Q. How can I access the programs in the academy?
Once you join, you will get an email from us to access the True Potential Academy. If you choose the yearly option, you can get started immediately with any course. 
Q. How long will I have access to the courses and the coaching?
You will have access to the programs for as long as you are a member of the academy.
Q. I need this, but now is not the right time
Here's the truth. There will NEVER be a 'right' time. You'll never be ready. You'll always need more time. Isn't that always the case when you want to do something important for yourself? The only right time is right now. Don't procrastinate on your potential any longer.
Q. I don't really enjoy looking inwards, it makes me feel uncomfortable
Think about the discomfort you feel right now? Would you rather choose this continuous discomfort from knowing that you're not tapping into your potential or are you willing to feel the discomfort of trying something new to achieve your dream life? In our programs you'll learn how to cope with short-term discomfort to gain long-term comfort and results, confidence, and resilience. 
Q. What does the coaching involve?
Coaching helps you progress so much faster. It will help identify where you block yourself in your progress and why you haven't achieved your goals yet. Coaching helps you stay on track. It gives you an outsider's perspective and will help you identify the best strategies to achieve the desired results. We get together on zoom a few times a month, where you can request to be coached in a group setting. All calls are recorded and can be viewed at a time that is convenient to you.
Q. When are the live coaching calls?
Coaching calls are held at various times. All calls will be recorded, so it's not a problem if you can't attend live.
Q. Can I ask questions in between sessions?
Yes! You can ask Sylvia questions or feedback on your own coaching at any work day through an online form. Questions are usually answered and published within 24 hours.
Q. Can I ask questions about style or my business too?
You can ask questions or get coaching about any topic where you get stuck or want more clarity. That includes style.
Q. I'm worried about privacy and like to stay anonymous. Is that possible?
Yes, you can be completely anonymous in this program. In the live sessions, you will need to show your face only when you want to receive coaching. All questions are asked anonymously.
Q. I'm worried because the courses are online and I'm not very technical. Will I run into problems?
No worries! We have kept the site super simple and easy to navigate.
If you ever do run into troubles, you can reach out to us and our team will be happy to answer any technical questions you might have.
Q. Do I have to be on Facebook?
No we will not use Facebook in any part of the program.
Q. In what currency is the price?
All quoted prices are in US$
Q. What happens after I paid?
You will get a welcome email with your access info to the site. If you can't find the email, please check your Junk Mail folder or send a note to support@truepotentialacademy.com 
Q. What is your refund policy?
We don't believe in charging for products and services you're not happy with, which is why we offer a no-questions-asked full refund after 14 days.
Q. How Much Time Will I Need To Devote To The Academy?
That is completely up to you! We recommend that you through our programs slowly and only focus on one goal at any time. If you have yearly access, please treat all the courses in the academy like Netflix. Only watch the course that you need right now. Our coaching sessions last one hour. We also recommend spending 5-10 minutes per day journaling and apply some of the tools we teach.
The True Potential Academy is where you will learn how to become a woman who taps into her true potential.
I'll be waiting for you in the academy....
The academy is my labor of love for all women who want to express themselves fully. I see too many women leading small lives. They are too concerned about the opinions of others. They have too little belief in themselves.
That was me once, so I get it. It's not easy to go after what you're truly capable of. You may not even know what it is that you want exactly.
One of my unique gifts is to see that potential in you. I can often see areas of potential that you weren't even aware of. Once you start tapping into your potential, obstacles will come up. Difficult feelings will arise. The True Potential Academy helps you with all of that.
My mission with the academy is to help more women become resilient, independent, purposeful, joyful, wealthy and free. I believe that the world Strong women can make a real difference in making this world better. I want to help women see their unique gifts and potential.
Specifically, I want YOU to be one of those woman.
Are you ready? I'll be waiting in the Academy.
With love & gratitude,
Sylvia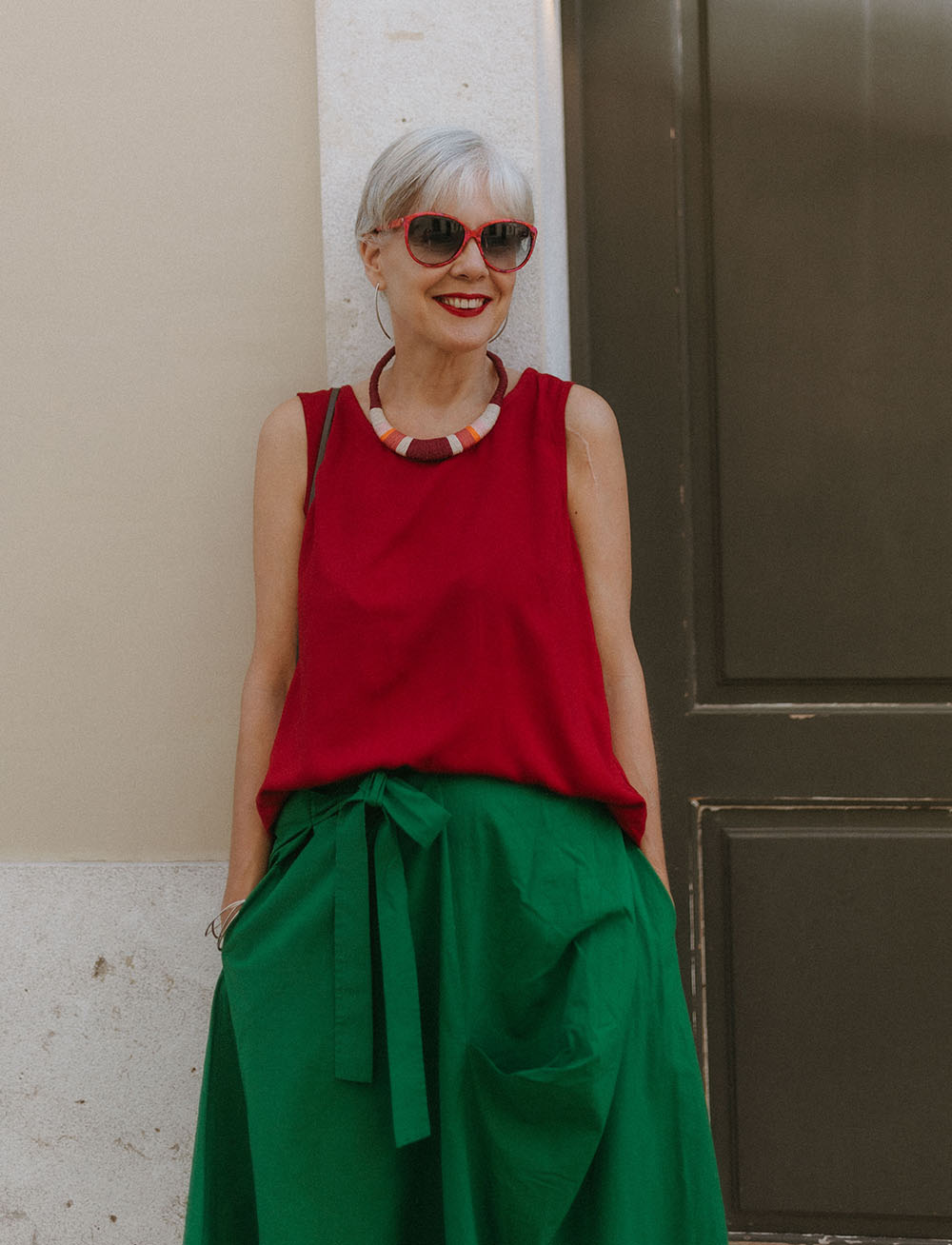 Just think… what is feeling better about yourself and realizing what's possible for you worth to you? What would it be worth to achieve your most desired goal this year?
Most affordable
$97
Get access for 1 month.
Renews each month / cancel any time
True Potential Formula
1 monthly group coaching call with Sylvia
Monthly Book Club gathering
Monthly Insider Look
Ask Sylvia
Best Value
$997
Get access for one year
Renews each year / cancel any time
Save $197
Everything from monthly
Immediate access to all programs
Your money potential
Lose 10 pounds
I never imagined that I could get so many aha's from listening to others stories. Even though i was unable to be live on some of the calls, watching others be coached was hugely beneficial. I have got clear around what thoughts have been holding me back and the reason for my lack of results. I have been able to move towards my goal and it now is within reach. - Liz