I'm an avid reader. Or rather an avid listener of books these days.
They entertain me, educate and nurture me.
I started listening to audiobooks through Audible when my eyes started deteriorating and it didn't feel so relaxing anymore to read. I also discovered that it was much easier for me to fall asleep while listening to an audiobook.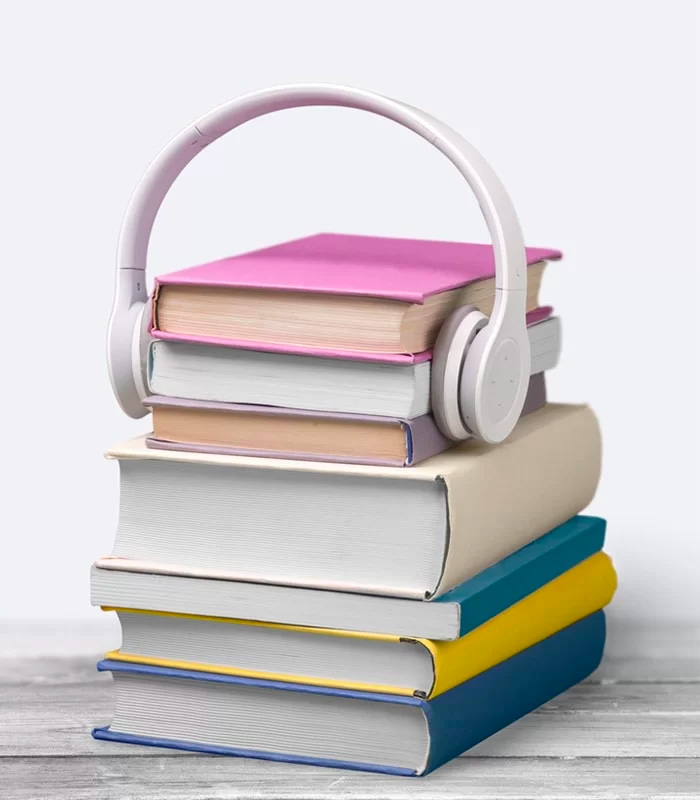 The joy and relaxing power of audio books
Then I discovered that there are MANY amazing voice actors who are superb at reading fiction books which made listening to these books so enjoyable.
Now, every night before I go to sleep (a bit earlier so I can listen longer!) I listen to a book. I put the sleep timer on (usually at 45 minutes) so that the narrator doesn't go on forever as I fall asleep. It has worked like a dream.
Audio books are great for fiction and non-fiction
Although I also listen to a lot of business and personal development books, I have found that fiction books are best for evening.
Want to try it too? You can get started for free with Audible here.
Below I will share some of my favorite Audible books with you. Of course, if you prefer to read, you can get all of these books from Amazon too.
The books are in no particular order (basically the books I read last appear first)
Favorite fiction book
Historical fiction
I'm a big fan of historical fiction. I love seeing the past come to life!
1. Ribbons of Scarlet: A Novel of the French Revolution's Women by Kate Quinn, Stephanie Dray, Laura Kamoie, E. Knight, Sophie Perinot, Heather Webb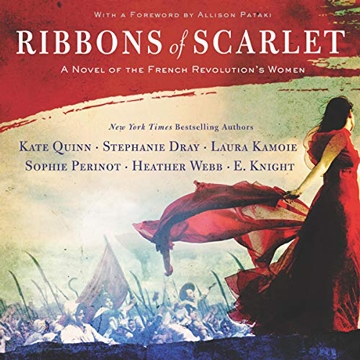 If, like me, you didn't know much about the French revolution and the big role women played in it, you will LOVE this book (Audible / Amazon)
2. The Josephine Bonaparte trilogy by Sandra Gulland (Complete triology at Amazon)
Not only do you get an inside view of the incredible romance of Napoleon and Josephine, you also learn more about the French revolution. I recommend reading this series AFTER Ribbons of Scarlet
3. American Princess by Stephanie Marie Thornton
If you want to be taken back to the early 20th century and what it was like to be the daughter of the American president at that time this is the book for you.
4. Slaugherhouse Five by Kurt Vonnegut
This is a classic novel about the war. Part historical fiction part science fiction, this is a true classic.
5. Just Kids by Patti Smith
This is SUCH a good book. I loved learning about New York in the 60s. Especially as so much of this story takes place in my favorite area in New York, Greenwich village.
6. The Golden Hour by Beatriz Williams
If you're as intrigued about the lives of King Edward and Mrs Simpson, this novel is for you. It also features my favorite narrator Cassandra Campbell
7. The Romanov Empress: A Novel of Tsarina Maria Feodorovna by C. W. Gortner
A Danish princess marries the son of the Russian Tsar and her son becomes the last Tsar of Russia. A great book if you want to learn more about the last days of the Russian empire.
8. Clementine: The Life of Mrs. Winston Churchill by Sonia Purnell
We know a lot about Winston Churchill but what do we now about his wife? I loved learning about the amazing Clementine!
9. That Churchill Woman by Stephanie Barron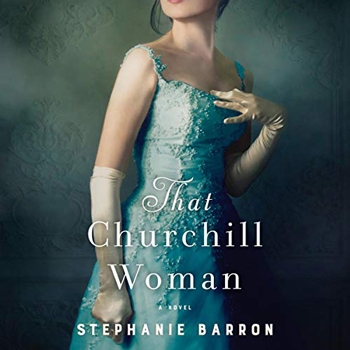 This book dives a bit further into history as it follows the mother of Winston Churchill. the American born Jennie Jerome who was known for her multiple affairs (among other things)
10. American Duchess: A Novel of Consuelo Vanderbilt by Karen Harper
We often feel that the lives of the rich and famous are without problems. But even though they may be rich, it doesn't mean that their lives are always easy. This is the story of Consuela Vanderbilt.
11. The Only Woman in the Room by Marie Benedict
The story if the incredibly Hedy Lamar; the beauty who married a nazi, became a famous movie star AND a scientist.
12. Orphan Train by Christina Baker Kline
The moving story of how 2 women from 2 very different generations find and support each other.
13. The Plantagenet & Tudor novels by Philippa Gregory
Take yourself back to the word of kings and Queens in this area and get the women's point of view. Check the author's website to read the books in the right order.
14. The Naopolitan novels by Elena Ferrante
These books are SO moving and highly recommended. Be sure to read them in the right order.
15. America's First Daughter by Stephanie Day and Laura Kamoie
Experience the life of Thomas Jefferson through his daughter's eyes.
16. Lilac Girls by Martha Hall Kelly
Inspired by the life of a real war heroine, this is the story of 2 women coming together to resolve an unfinished past.
17. The Swans of Fifth Avenue by Melanie Benjamin
This is quite possibly one of my favorite audiobooks. I've listened to it multiple times. It's fun, gossipy and lighthearted, yet has lots of heartbreak too and shares a lot about high society life. It's about Truman capote in his hay day and his 'swans', the beautiful rich women of the era that surrounded him. Beautifully narrated by Cassandra Campbell.
18. Masters of Rome series by Colleen McCullough
This series will take you A LONG TIME to read and it's not available on audio (the first book only) but I couldn't leave it out, as it was one of the most astonishing series I have ever read. It tells the story of the end of the Roman republic and superbly tells the story of Cesar. Fascinating.
Book 1: the first man in Rome
Book 2: The grass crown
Book 3: Fortune's favorites
Book 4: Ceasar's women
Book 5: Ceasar
Book 6: The october horse
Book 7: Antony & Cleopatra
19. Circe by Madeline Miller and narrated by Perdita Weeks
I just finished listening to Circe by Madeline Miller and brilliantly narrated by Perdita Weeks. If you've always wanted to know more about greek mythology and have that world come to life for you, you will love discovering about Circe.
General fiction
1. The Testaments by Margaret Atwood
This followup to the Handsmaid's tale is hard to put down. In general I love all books by Margaret Atwood.
2. The Dutch House by Ann Patchett
A moving story about a family who grows up in a Dutch house in the US. Narrated by none other than Tom Hanks!
3. City of Girls by Elizabeth Gilbert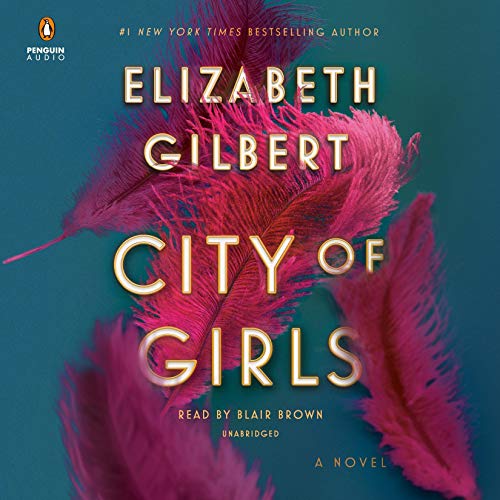 If you want a more fun and lighter read you will LOVE City of girls. Take yourself back to the theatre scene of New York in the 1950s.
4. The Signature of All Things by Elizabeth Gilbert
This book is very different from the book above and tells the story of a researcher of mosses. Sounds boring but is actually really interesting.
5. The Probable Future by Alice Hoffman
A moving and slightly magical story.
6. Ordinary Grace by William Kent Krueger
A very moving story beautifully narrated.
7. 600 Hours of Edward by Craig Lancaster
A beautifully narrated book about a simple man.
Favorite non-fiction audio books
I learn so much from non-fiction books which I like to listen to on my daily walks and during travel and long car journeys.
Biographies
I love listening to biographies. There is always something to be learned from other people's experiences.
1. Inside Out by Demi Moore
Although I'm not a huge fan, I loved this moving book. She is very open about her struggles and how she overcame them
2. Educated: A Memoir by Tara Westover
A gripping story of how a girl who didn't attend school became educated.
3. Becoming by Michelle Obama
For non fiction and especially biographies I love it when the writers narrate their stories and Michelle does so brilliantly.
4. Portrait of an Artist: A Biography of Georgia O'Keeffe by Laurie Lisle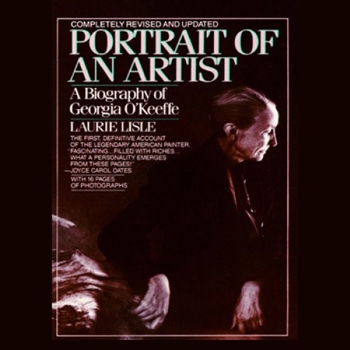 Learn more about the life of Georgia O'Keefe.
5. Born to Run by Bruce Springsteen
I've never been a big fan of his music but I loved hearing about his life.
6. Thomas Jefferson: The Art of Power by Jon Meacham
Thomas Jefferson is one of the most fascinating of the founding fathers of the USA and I was amazed how much this man achieved after the age of 50!
7. Boys in the Trees: A Memoir by Carly Simon
When there's music involved nothing beats an audiobook!
Favorite personal development books
1. Breaking the Habit of Being Yourself by Joe Dispenza
Learn more about all the unconscious things we think and do that keep us stuck.
1. When Things Fall Apart: Heart Advice for Difficult Times by Pema Chödrön
Pema teaches how you need to allow your feelings instead of resisting or numbing them.
2. Talking to Strangers: What We Should Know About the People We Don't Know by Malcom Gladwell
I'm a fan of all his books and this is just the latest. The stories he shares are shocking and astonishing and as many people as possible should listen to this. This book is truly a listening experience so make sure to listen to this one instead of reading it.
3. Loving What Is: Four Questions That Can Change Your Life by Byron Katie
Learn how to accept and love the current moment.
4. The Untethered Soul: The Journey Beyond Yourself by Michael A. Singer
One of the best personal development books I've read. Explore how you can become more conscious in your life. I also recommend the Surrender experiment.
5. The Gifts of Imperfection / Braving the Wilderness / Daring Greatly by Brene Brown
I actually love all books by Brene Brown.
6. The 5 Second Rule: Transform your Life, Work, and Confidence with Everyday Courage by Mel Robbins
Sometimes getting things done is as simple as counting from 1 to 5.
7. The Subtle Art of Not Fiving a F*ck by Mark Manson
Learn how to stop being positive all the time so you can become happier.
8. The Power of Now by Eckhardt Tolle
Really powerful books to learn to accept the power of now and becoming more conscious
9. Big Magic: Creative Living Beyond Fear by Elizabeth Gilbert
Elizabeth is not only known for her fiction books but also her non-finction. I love the message of this book that you need to allow for your creativity and do whatever it takes to bring your magic into the world.
10. The Paradox of Choice: Why More is Less by Barry Schwartz
Having a lot of choices is not always a good idea.
11. Essentialism: The Disciplined Pursuit of Less by Greg McKeown
I'm currently rereading this book as I want to become a true essentialist which is hard to do when you love ALL the things.
12. The Art of Possibility: Transforming Professional and Personal Life by Rosamund Stone Zander and Benjamin Zander
How to bring creativity to all human endeavours.
Favorite business books
1. Atomic Habits: An Easy & Proven Way to Build Good Habits & Break Bad Ones by James Clear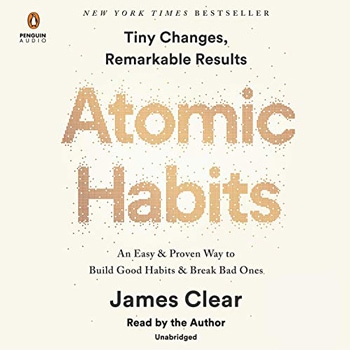 If you want to establish new habits into your life, you will love this book.
2. Rocket Fuel: The One Essential Combination That Will Get You More of What You Want from Your Business by Gino Wickman and Traction
If you want your business to succeed longer term, you need to read these 2 books
3. Grit: The Power of Passion and Perseverance by Angela Duckworth
Learn how to become more resilient
4. The Big Leap by Gay Hendricks
Learn about the upper limit problem and what else is holding you back from truly succeeding
If you ever wondered if you're in a dip or if you really need to stop that project this book is for you.
In conclusion
If you've never experienced listening to a book, give it a try. It has changed my life in such a positive way. Listening and learning from an audio book can be soothing in a time of crisis. Want to try it too? You can get started for free with Audible here or buy your book through the links I provided above.
I wish you lots of joy in listening and lots of strength in the coming months. Stay strong and healthy and keep supporting your fellow citizens.
I would love to know which audio book you have enjoyed lately! Let me know your favorite audio books in the comments below.
Love,
Sylvia
Like this post on the best audio books? Share it on Pinterest