Want to discover what's truly possible for you?
Let's tap into your true potential
Are you feeling stuck and is life not exactly as you hoped it would be at this stage of your life?
Perhaps it's time for a change. And truly believe in YOU!
At the True Potential Academy we offer coaching and courses that help you discover what's possible for you.
We help you build confidence, so you can grow as a person, fully enjoy life, look fabulous, get healthy, start a business, get that dream house or travel the world.
Let's create an extraordinary life!
Explore the 4 pillars of confidence & growth
We often feel that we can only change if we're not happy with who we are. The opposite is true. Tapping into your full potential starts with accepting yourself. Once you love yourself wholeheartedly and have built confidence in yourself and your capabilities, a whole new world will open up for you.
As you develop your confidence you'll want to express yourself in the most authentic way. Be yourself unapologetically. Dress exactly the way you want to, take control of your health and build strong connections.
Now you're ready to explore what's truly possible for you. Dream big and get clear on what you REALLY want. Set clear goals and then take the right kind of action to achieve them. Create a business, advance your career, go on a trip, become location independent or completely reorganize your house. It's up to you.
Now it's time to go to the next level. Turn your wildest dreams into reality. Become wildly successful. Earn more than you ever thought you would. Build that dream house. Create a life that's truly extraordinary.
Where are you in your growth journey?
Articles & podcasts that help you tap into your true potential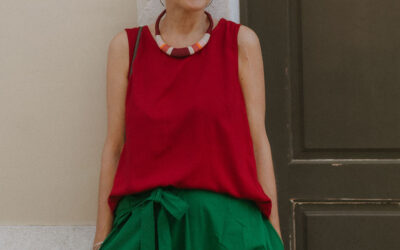 What do you want to do when you grow up is often a question we ask our children. What do you want to become in life? What do you want to study? At that age and in our twenties it felt like something urgent. We had to get it 'right' because that would determine...
Ready to tap into your full potential?
It starts with believing in yourself and building confidence.
Contrary to what you may believe, Self Confidence is something you can build.
Discover our unique and proven 4 step process to do just that.
It's called the Self Confidence Formula.
Hi, I'm Sylvia!
I'm the founder and lead coach at the True Potential Academy,
I help you believe in yourself so you tap into your full potential and take your life to the next level.
I work with women who have big dreams and want to have more freedom, more joy and more independence.
Are you ready?
Testimonials
Customers who are tapping into their true potential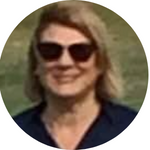 This is a brilliant program
This is a brilliant program, so clear and well organized and extremely practical. I'd recommend this program to any woman. no matter what age, who is struggling with self-confidence, making decisions, and feels stuck in their lives
Irene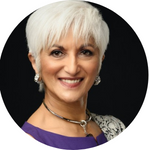 I can take any obstacle and turn it into a strategy
"My biggest AHA moment is that I can take any obstacle and turn it into a strategy to achieve my goal. It's been a very valuable. I know that I will be able to apply these strategies in many different situations"
Vivian Singh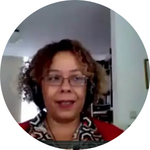 highly committed to her clients
"I would recommend it to anyone who is feeling stuck or who needs support and a lot of friendly nudging. Sylvia is a great communicator. She explains everything clearly and the course material is structured in a logical way. Even more importantly, perhaps, she is highly committed to her clients. I was very impressed with the effort she put into unravelling what was really bothering people during the coaching calls."
Liz
The best year of my life...
"You promised me the best year of my life…and it is. I'm grateful to you Sylvia."
Jane