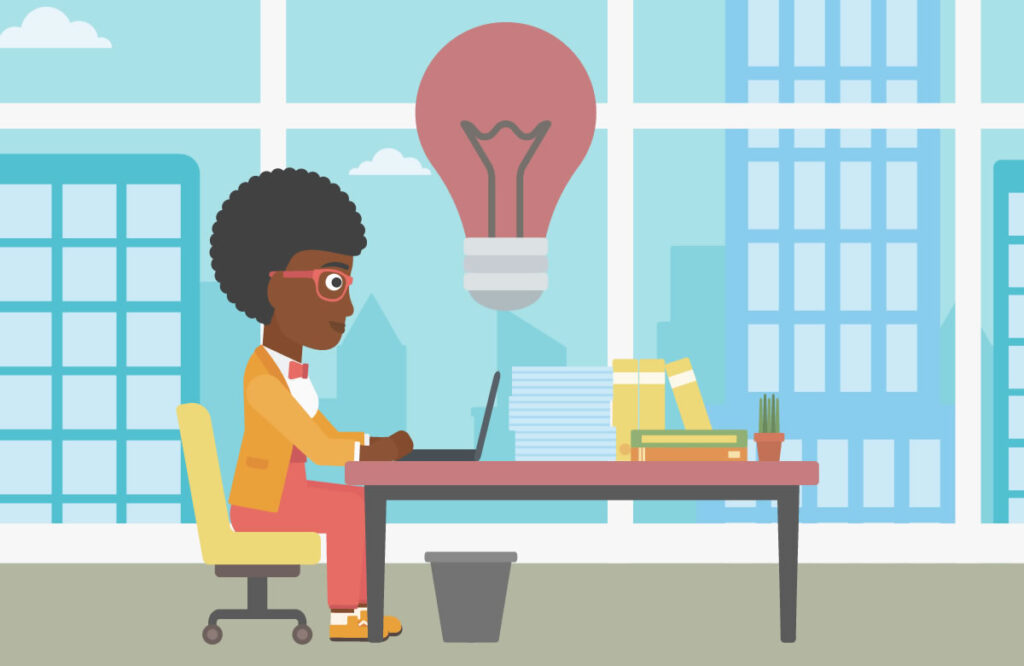 Have you always dreamed of starting your own business?
It's easier than you may think! I'll be sharing some easy small business ideas for women over 40.
If you've even considered it, then I would suggest you start today by making a start. I will give you some great small business ideas to get you started.
Starting a business on a shoestring
I'm a big proponent of starting small and with very little upfront investment. Starting a business on the side with very little monetary investment (next to your role as a mum or in addition to your other job) will make this new venture pleasurable and stress free.
An online business can be setup for less than $100 a month.
Since you will focus on doing something that you love, you will actually get a lot of enjoyment out of it too. If anything, you will learn a lot and before you know it will have created yourself a small business that will generate additional income for yourself and your family.
Your small side gig may potentially grow into a stand-alone business that will exceed your expectations!
Small business ideas for women over 40
Let's just brainstorm some small business ideas today to get your creative juices flowing. I will mainly focus on online small business ideas here as that is the focus of this site.
I want you to find a business that you love and that will give you the freedom to travel and organize your time around your schedule.
To make sure that you select the right business for yourself, I also highly recommend my workshop How to create a business you love.
Small business idea #1 Turn you blog into a business
I will start with the blog option as this is the business model I have been most successful with sofar.
However, although it's super easy to start a blog, it's not always the quickest way to generate revenue, although there are exceptions to this general rule.
It will take time to grow your audience and get traffic which will be necessary to create revenue streams from this option.
You generate revenue through:
Advertising
Advertorials and partnerships with brands
Affiliate commissions
Modelling
Expand further with your own products like ebooks, courses, membership sites and even your own physical products
40+women that are successful with this model:
Myself: 40+Style is a 6 figure blog that generates revenue through most of the options mentioned above
Lyn Slater, aka the Accidental Icon, came to prominence in record speed with her blog and now models for brands like Valentino and Mango
Many more women I know turned their blog into a business and you can find many of them on this list
Small business idea #2 Offer your expertise service as a freelancer
This is one of the easiest ways to start a business.
Do you have a skill that someone else would pay for? Or is there a skill that you would like to develop so that eventually others will pay for it?
20 years ago, I started my life as an entrepreneur with the desire to create something tangible for my customers.
I taught myself how to design and develop websites and used my expertise in marketing to offer customers a complete package.
I started out small (and offered my services at very affordable rates) and then as I got better, increased my rates.
Almost certainly you will have a skill that others will pay for. For example, people like myself are always looking for contractors to help with:
Design of graphics and website
Blog post creation and copywriting
Creation of visuals and collages
Social media updates
Web development and technical skills
Administration and bookkeeping etc. etc.
It's never been easier to offer your services to everyone through services like Upwork. You can setup your profile there today at no cost and start making money as a freelancer.
Women that are successful with this model:
Small business idea #3: Coaching and consulting
Although this is similar to the previous example, since you are essentially offering a service to someone, here you are making yourself available to the other person for specific hours.
Business, success and mindset coaching are increasingly popular and if you have a lot of expertise in a certain area, this can be an option to explore.
This kind of business requires little investment as you are essentially selling yourself as a consultant.
Small business idea #4: Your own online store
If you are crafty or you are able to get certain products cheaply and sell them for more, you may like to setup an online store.
This has never been easier with services like Etsy and Shopify making it very easy for you to setup a store in minutes.
Women that are successful with this model:
Suzanne turned her love for vintage clothing into a business by selling her favorite vintage pieces through her Etsy store online.
Small business idea #5: Create your own online course or setup a membership site
As a woman over 40, you are most likely very knowledgable about a particular skill or know how to solve a certain problem.
Since the world is now your oyster (through the power of the internet) there will be other people in the world interested in that skill.
There are now online courses on guitar playing, bridge, gardening, online marketing, personal development etc.etc. It's a huge multi billion dollar market.
If you want to take that a step further, you can also setup a membership site. You can share your expertise on a certain topic on a regular basis and charge a monthly fee.
Women that are successful with this model:
Small business idea #6: publish your own book
It has never been easier to publish your own book through Amazon and if promoted well can become a lucrative business. If you love writing, you can publish multiple books per year and even create accompanying courses.
Women that are successful with this model:
Joanna Penn turned her love of writing into a full time book publishing business, She published her first book 11 years ago when she was still working full time. She now has a 6 figure business and has published many more fiction and non-fiction books.
Small business idea #7: Sell your own products through Amazon FBA
Amazon is one of the biggest online stores on the internet and they are brilliant at selling. Once someone lands on Amazon, they are likely to buy something as you will be bombarded with recommendations on every page and you have come to trust Amazon as a very reliable seller.
That's why many entrepreneurs love to sell their products there. Through Amazon's FBA (fulfillment by Amazon) program, that has now become easier than ever.
Amazon will take care of the selling, payment and delivery of your products. All you have to do is come up with an amazing product for which there is a real need.
You could produce this product locally but many FBA sellers have their products manufactured abroad.
Women that are successful with this model:
There are many more ideas for small online businesses but this list will get you started. Which idea appeals to you the most?
How to make these small business ideas for women over 40 work?
These ideas all require your drive and vision to make the business work, but there is no better time to start than today.
Your action steps for today!
First, make sure that you start the right business and choose one of the small business ideas.
My workshop will help you get closer and you may also like my article on how to discover your passion.
Start brainstorming with yourself and discover what you would like to do and what you would like your life to look like.
Second, start building your audience by offering value to people.
Even if you are not sure exactly what you want to do right now, do something.
Start a blog or create a video and start building an audience. You will figure it out as you start doing and it's essential that you START.
You can do this through blogging, podcasting, social media, or Youtubing but focus on only one of these and get really good at it.
Your main aim will be to build your email list with people who would love to hear from you. My 9 step action guide to get 50 subscribers per day will help you do this.
Which of these small business ideas for women over 40 appeal to you? Let me know in the comments what you plan to do!
Sylvia
LIKE THIS ARTICLE ON THE BEST SMALL BUSINESS IDEAS for women over 40? SHARE IT ON PINTEREST