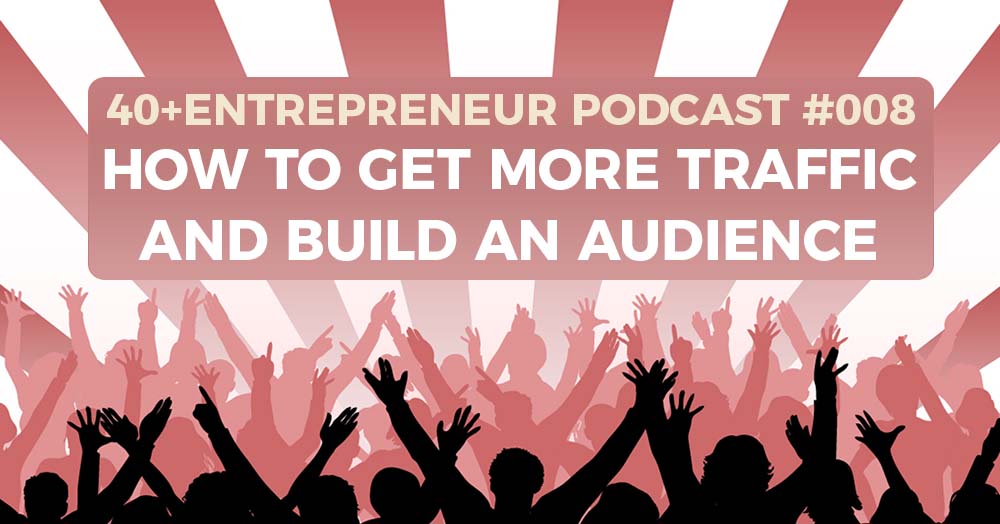 Listen to the podcast
You've launched a website for your online business. Congratulations!
It may just be one of the best business decisions you will ever make.
However, it'is very busy in the online world and it is getting harder to get noticed! 
No matter what online business you have, traffic is needed to grow it. You need eyeballs on your offers to make sales. 
This week I am sharing the top 6 traffic strategies I have used  to grow my business over time. I discuss the pros and cons of each strategy and share my own experiences using them. 
The 6 strategies are 
SEO and website content creation

Pinterest

Email

Facebook (groups)

Interaction with other websites

Paid traffic
Enjoy listening to this episode and I can't wait to hear how you are putting these strategies into use for your own business.
Have any questions? Leave them in a comment below.
Links mentioned in this episode
Prefer to read?
Check out our article How to increase website traffic
Subscribe to the podcast and review in Itunes
Want to make sure you never miss an episode of all the juicy business tips and inspirational episodes I share with you? You can subscribe for free to the podcast on Itunes. New episodes will then be automatically downloaded into your podcast player. Click here to subscribe.
If you want to do me a huge favor, I would love it if you can review the podcast on Itunes. Reviews help keep me going (I love reading your reviews!) and will also help give this podcast more visibility so I can inspire even more people. You can submit your review here. Confused about how to submit a review, read some instructions here.
Like this podcast? Share it on Pinterest