This business is called 40+Entrepreneur. Although the word 'entrepreneur' feels big and powerful, it merely stands for an action, a state of mind.
I'd like you to be entrepreneurial and start something new or do something different in your business, but it does not necessarily have to be something big.
Instead I encourage you to start small. To create something next to your job, your life as a mum or your busy lifestyle.
I encourage you to start a business on a shoestring!
Let me show you in today's article why I want you to do it that way and how to start a business on a shoestring.
How to start a business on a shoestring
All of my businesses have started with little or very low capital.
Even though I had some savings in the bank or the ability to ask my partner for a loan, I have never done that.
Of course I could have been 'bigger' in terms of business size and sometimes I wish I had invested more, but I also know that this was absolutely the right choice for ME.
Remember how the word FREEDOM is so important to me?
It guides everything I do. I want my business to enhance the freedom in my life, not limit it.
When you start small without much monetary investment, you don't create extra burdens for yourself. You simply add something extra. You are creating a new habit.
The last thing I want you to do is burden myself with a debt as lack of financial freedom is not something you want.
The advantages of starting a business on a shoestring
Let me summarize the advantages of starting a business on a shoestring for you:
it allows you to start small and slowly: yes that is a good thing. This will allow you to slowly add new habits into your life without burning you out!
it forces you to learn important parts of the business: Yes, outsourcing as you grow is important. But there is a lot of value in knowing how things should be done first. I have found that I get much better results from my team of contractors when I show them clearly what to do.
It forces you to be frugal and efficient: as an entrepreneur, you always need to keep a clear eye on what goes out and what comes in. This will force you to look for ways to be as efficient as possible. It's not always good to be frugal in business (sometimes you just need to invest in good quality training or experts) but just spending money without clear justification will get you nowhere.
A small and lean business gives you lots of freedom: I love that I don't have any investors to answer to or a big team to keep happy and occupied. Instead I have the freedom to travel and just 'do my one thing' on most days.
The best kind of business (in my opinion a location independent online business) doesn't need a lot of money: why start a business that requires a lot of upfront capital when you can just start an online business?
'Ok great, I'm convinced! So how to start a business on a shoestring then?'
Now that you know all the benefits of building a business on a shoestring, let's look at the steps to create one.
Step 1: find a good business idea and setup your business
Have a look at an earlier article where you can find lots of small business ideas to get you started. Also be sure to find your passion to make sure that you start a business that you enjoy. You can also use a mindmap to discover your passion.
My free workshop will also help you find your idea and understand how you could turn your passion into a business.
If you're ready to get started you now need to register your business name. In most countries you can simply start as a sole trader which is easy and a good way to start. Doing it that way you don't need a lawyer or other professionals which can be expensive. Once you start growing (and making money) you can always change your sole proprietorship to a private limited company later on.
Cost: $50-$250 for company name registration.
Step 2: Register a domain name and claim your name (handle) on all important social media networks
Once you have your idea, you then want to brainstorm for names. Spend considerable time on this step as a good domain will motivate you and also set the tone for the business. For more help with this read this article on how to find a good domain name.
Once you've got your domain start registering yourself at all the key networks. For example, my facebook account, instagram, Pinterest etc. all have the handle / username 40plusstyle When you can't get your desired name (or it is too long for what the social media network allows) choose an alternative. 
Cost: $10.98 for one year at Namecheap.
Step 3: Get VERY clear on your business idea (and also your WHY) and WHO it is you are serving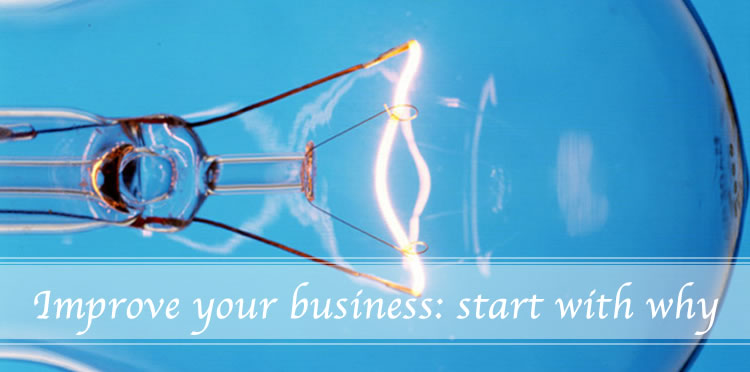 This is a very important step.
In order to be successful online, you need to know exactly who you are trying to help.
In online marketing we often refer to this person as your avatar. You will want to discover your Ideal Customer Avatar (ICA) so you can tailor your offerings specifically to that person.
This doesn't mean that other kinds of people can't benefit from your offerings as well but it really helps to get your communication and messaging perfect if you have a particular person in mind.
How old is she /he?
Where does she / he shop?
What keeps her / him up at night?
etc. etc.
Once you have your offering clear and know who you are targeting with your product or service, you can start creating your website.
Cost: $0 - just a lot of your (brainstorming) time.
Step 4: Create a website and collect emails with the help of an email service provider
Once you have all your ideas clearly in your head and you know your ICA, it's time to start creating your site.
These days, you can do so very cost effectively, even if you have never created a website before.
Website
You can create a website for free at blogger.com and wordpress.com
However, to get started right from the beginning, I recommend using a self hosted WordPress site with a reputable host like Bluehost.
Cost: $3.95 for hosting / month at Bluehost.
WordPress theme
To make website creation easier and take advantage of a special website builder I recommend the Premium theme Divi (which is what I'm using for this site) and other premium Elegant Theme plugins: $89 / year (you could even skip this cost by opting for a free theme; plenty of those too)
Email service provider
You already know how important it is to start collecting email addresses right? So you will also need an email service provider. You can get that on the cheap too as Mailchimp is free for the first 2000 subscribers.
Total cost for self hosted website (if you create it yourself): 134.40 / year.
Optional:
If you outsource the creation of the website: $1000-5000 through a contractor on Upwork or 99 Designs. (I have always created all my websites myself.)
Step 5: Start sharing your expertise through the site and on social media
Now it's time to start putting yourself out there and share your knowledge or products with the world.
I highly encourage you to start a blog and get your articles ranking in Google. You should also immediately start to build an email list. My 9 step guide to get lots of subscribers fast will help with that.
However, it will take time for your website to get visibility in Google so in the meantime it's important that you spend time on social media too. Do so in moderation though as I highlighted in this article, as you want to focus on your own properties first.
But when you're starting out social media is important as it can help you get your name out there and you can actively help others with your expertise. If you do this in a kind and unpromotional way, people will start to notice you and they may want to check out your website.
Test which social media networks work best for you. I personally like Pinterest (for website traffic), Facebook groups (to interact with my potential customers and peers and offer value) and Instagram (just to socialize and keep followers up-to-date of what's happening at 40+ entrepreneur). You can read my article on how to use Instagram TV for business here.
Cost: $0
Step 6: Attract and book your first customers
Now that you are making some contacts and sharing your wisdom on the site and on social media, it's time to put an offering in place.
The easiest way to start earning money fast, is by offering your expertise for time, e.g. a one hour consultation.
You can add a booking form on the site and invite visitors for a free discovery call (where you will provide value first and then sell them your package at the end of the call) or just invite them to make enquiries.
Services you can use to do this easily are Calendry and Schedule Once.
These services are easy to implement on your website and I know that Calendry is free to use for one kind of appointment.
Step 7: grow!
Once you are running your shoe string business and are starting to grow, you may want to invest more money in newer tools, staff etc. but you will continue to spend less than you earn so you are always cash positive! That's the key of a successful and stress free business!
Conclusion
Starting a business doesn't have to be expensive. You don't need big investor capital or a big team.
Instead, it can be just you for a while. You can learn many things yourself or hire a contractor through Upwork when needed.
This is how I have personally started all my businesses; slow but steady. And that's exactly how I like it.
Not too much stress, no big teams to manage, no debts.
Best of all, no excuses not to get started with a business and really get stuck in.
With the internet, anyone can do it and YOU TOO can start today, even if you already have a job or have a busy life.
What are you waiting for?
Sylvia
LIKE THIS ARTICLE ON HOW TO START  A BUSINESS ON A SHOESTRING ? SHARE IT ON PINTEREST!